Measuring rainfall
To manage water, we also need to know what to expect. There is good cooperation with our neighboring countries to determine the expected supply of the rivers.
Precipitation is more difficult to predict. There are many models that attempt to generate precipitation forecasts. But, especially in summer, heavy showers often occur spontaneously. And even without these being expected. Especially in that case it is necessary to measure precipitation in real time, so that we not only know how much is falling and with what intensity, but also where.
If this data is of good quality, we can use it to fine-tune the existing models. Measuring precipitation accurately and in real time is therefore important.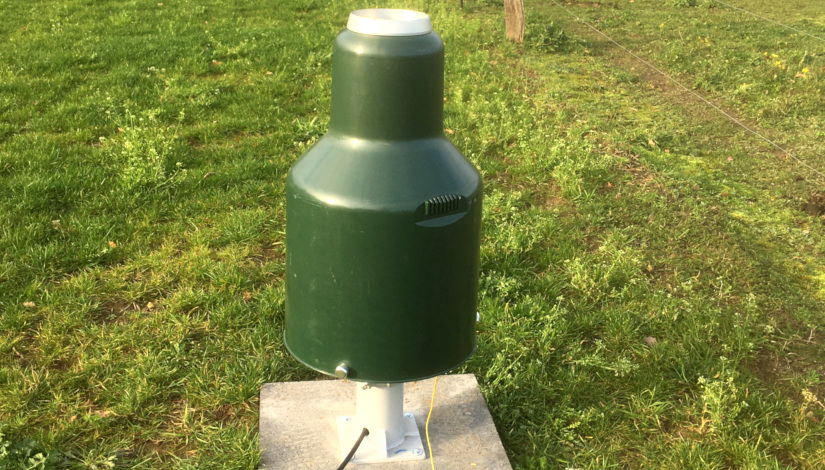 Meteo stations
A complete meteo station has been set up at our RMA Hydromet office in Hellendoorn. There is also a meteo station at the RMA office in Dwingeloo. The stations demonstrate how our systems work in practice and indicate the current weather. The stations measure the temperature, relative humidity, precipitation, solar radiation, leaf wetness, wind speed and direction.
The technique used guarantees accurate measurements without deviations. This provides reliable data. We display the data from our meteo stations on our dashboard and can be viewed at a glance via, for example, a smartphone. To give an idea, the meteo data of our stations can be viewed via the 'live data' buttons on this page.
Smart dashboard
At the request of customers, we can also send the meteo data from other stations to the online dashboard of RMA Hydromet. The data is of course protected by a password. After consultation with our customers, we display the data in the most appropriate way. The use of tables and / or graphs is also possible.