Sensors RMA Hydromet for water quality
Opus
Thanks to the advanced UV spectral sensors, the Opus combines field reliability with user-friendliness, low operating costs and a future-proof platform. The Opus uses optical UV absorption technology to determine concentrations of both nitrate and carbon in fresh surface and ground water.



The sensor provides measured values for, among other things, NO3, NO2 and organic compounds (CODeq, BODeq, DOCeq, TOCeq).
NICO
By integration of advanced UV nitrate sensors, the NICO combines field reliability with user-friendliness and low operating costs. The NICO uses optical UV absorption technology for the determination of nitrate concentrations in fresh surface and groundwater.


The calculation of nitrate from the filtered absorption spectrum includes compensations for turbidity and organic disturbances. Nitrate measurements and sensor status information are available in real time for integration into data acquisition systems. The anti-fouling wiper reduces maintenance requirements and extends deployment time for continuous surveillance sites.
TTurb
The TTurb is a digital sensor for optical turbidity measurement using the 90 ° IR scattered light method. Depending on the sensor design, it can be used in pure water up to 100 FNU, as well as raw water, wastewater and process water up to 1000 FNU. The TTurb is available with different cable lengths (10m or 2m) and different versions.

As an immersion sensor, the TTurb can be used directly in the liquid. In addition, the sensor is also available as a flow cell-optimized variant with a flow-through cell for bypass applications. It is possible to receive the TTurb in a set with the TTurbCAL. This standard is always tuned directly to each individual device, enabling accurate functional testing right on site without on-site calibration.
Lisa-UV
The Lisa-UV is a so-called UV254 adsorption sensor, which uses UV LED technology to measure organic compounds. The sensor uses a unique nano coating on the lenses in combination with compressed air flushing to achieve long operating times without cleaning.



The Lisa-UV provides measured values for SAC254nm, CODeq, BODeq, TOCeq and UVT.
PLS-C
The PLS-C measures the conductivity, level and temperature of water in both surface and groundwater applications with a robust ceramic pressure cell and conductivity cell with 4 electrodes.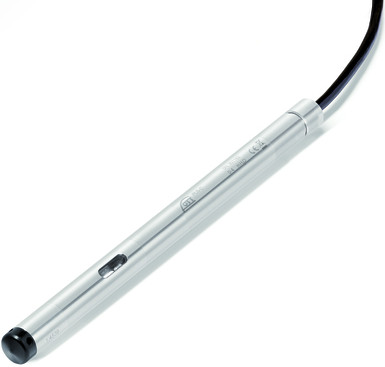 Due to its extremely low power consumption, it is ideal for long-term use, especially at solar-powered ground and surface water measuring stations. The sensor is connected to a LoRa or GPRS data logger.
HYDROLAB HL4
The HYDROLAB HL4 compact multi-parameter probe is ideally suited for spot monitoring or continuous deployment in a wide variety of freshwater applications. Light, portable and flexible, this multi-parameter probe helps you quickly monitor catchment conditions.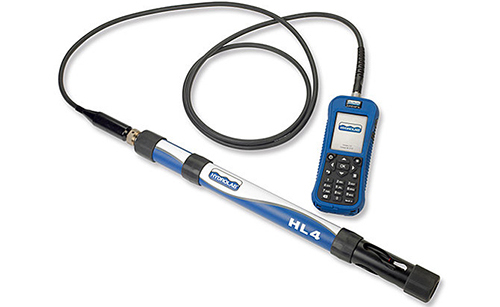 Field-proven sensor options coupled with rugged construction and easy calibration deliver reliable, high-quality data. The HL4 probe has a temperature sensor, four sensor ports and an optional internal depth sensor. The software makes it easy to retrieve data and set up log files.
HYDROLAB HL7
The HYDROLAB HL7 multi-parameter probe provides a versatile, durable and practical solution to the everyday needs of surveillance programs for both simple and complex deployments. The HL7 probe with many sensor capabilities is well suited to demanding environmental conditions for long-term continuous monitoring.

Contamination and algae growth is minimized when equipped with the central cleaning brush and performance is maximized with an advanced energy management system. The HL7 probe has a temperature sensor, seven external sensor ports and an optional internal depth sensor. It helps environmental scientists to log data correctly autonomously and easily integrate it into real-time telemetry systems.
HydroCycle PO4
The HydroCycle-PO4 is a wet chemical sensor designed for surface water monitoring to provide valid, scientifically justifiable results. Based on US EPA standard methods, the HydroCycle-PO4 uses the manufacturer's precision fluids in conjunction with state-of-the-art optics for accurate monitoring of phosphates.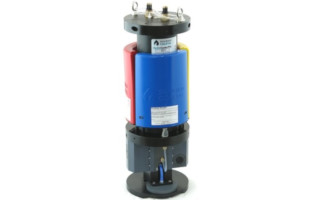 The sensor is designed for automated data collection and contains premixed built-in reagent cartridges and calibration standards, which provide users with quality data. The HydroCycle-PO4 sensor measures soluble reactive phosphate and displays units in micromolar (μM) or milligrams of phosphorus per liter (mgP/L).